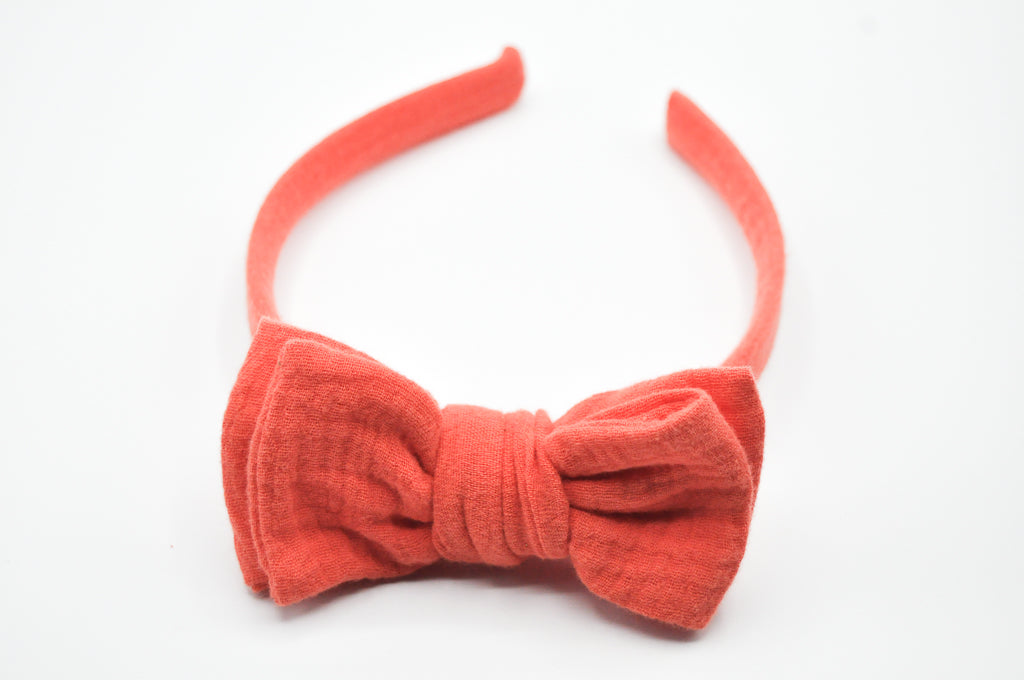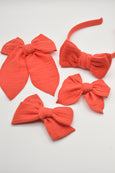 Felicity Headband // Papaya
$10.00 USD $15.00 USD
It's summer time and we couldn't be more ready. The perfect bows for all your summer day adventures. Think park days, backyard BBQ's, Zoo trips, bike rides...if you haven't noticed WE LOVE SUMMER! 
 All of our bows are lovingly HANDMADE in the USA with great attention to detail and so much love. 
DID YOU KNOW!!! Our Felicity Bow can be worn in three ways. 
Bow and Headband Together

Just The Bow (Slip it off the band and add an alligator clip)

Just the Headband (Slip the bow off for a more subtle look)
Fits well on most girls ages 3 and up. We love this style because it's so versatile and can be worn so many different ways. 
*Please Note: Due to the nature of the fabric, each bow will have a slightly different pattern placement.