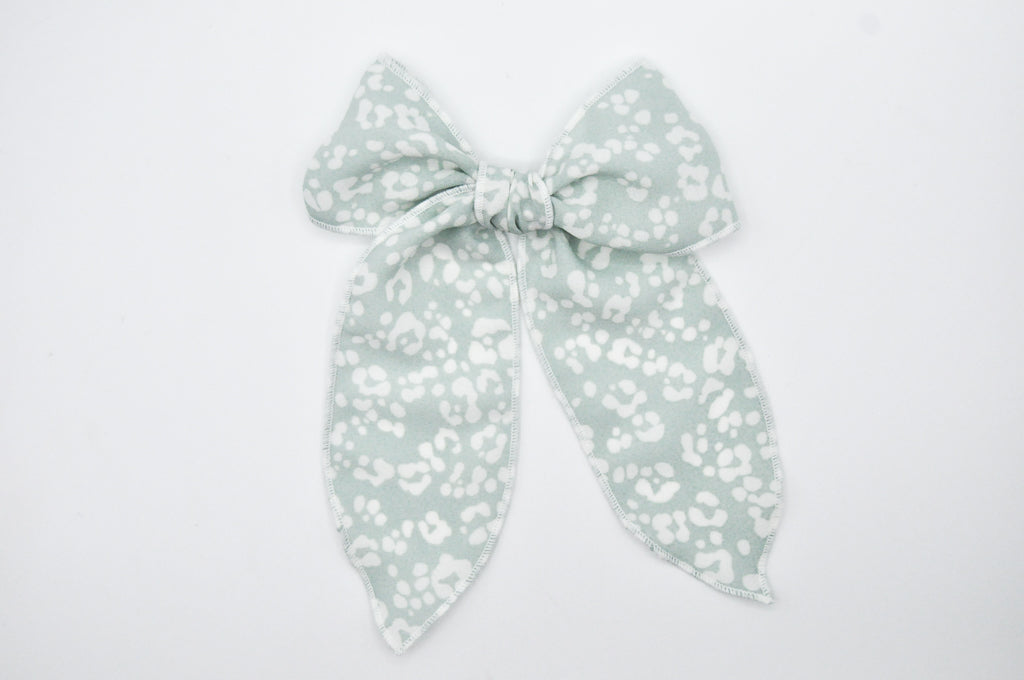 Mint for Cheetah // Opal-Clip
$9.00 USD $13.00 USD
Let the twinning begin! We have all the cutest options so you and your mini can level up your matching game. 
Our scrunchie and headband options are perfect for all of you adorable moms. Trust me when I tell you that you are never to old for a cute hair accessory! And for your adorable daughters grab a bow or scrunchie as well. We can't wait to see the combos you put together! 
*Please Note: When selecting headband, scrunchie, or bow tie no need to select your hardware. Hardware options are only needed when selecting one of our bows.