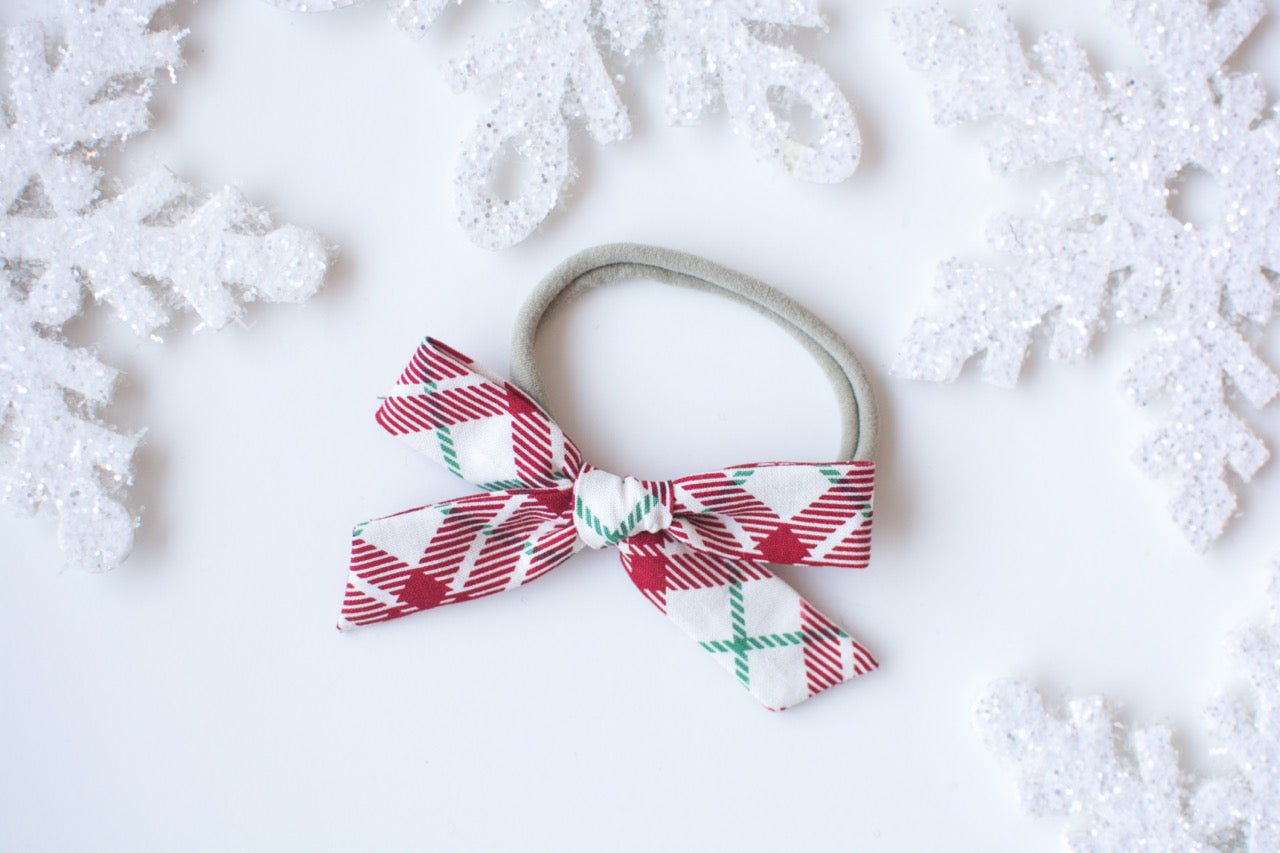 Medium Florence // Gloria
$7.00 USD $9.00 USD
Just picture the cuteness of this bow with an adorable velvet dress or a cozy pair of Christmas morning jammies. Our bows are the perfect way to complete any holiday outfit.  All of our bows are lovingly handmade in the USA with great attention to detail and so much love. 
Clip back those little wispy bangs or wear it with a cute ponytail or topknot! Pigtails are also huge fans of this style! 
Details: This bow measures approximately 2" x 3.75"
*Please Note: Due to the nature of the fabric, each bow will have a slightly different pattern placement.